Why should a fracture occur and what are types of forces that cause the fracture to occur.
A fracture is a break in continuity of the bone. Bone is a very strong tissue which is composed of minerals, which provide rigidity, and collagen, which provides tensile strength.
A fracture is caused by a force acting on the bone which is more than it can sustain.
When bone is subjected to an excessive stress, it will fail. Under normal circumstances, a bone withstands many activities that vary in stress. But when the force exceeds the strength of the bone, it breaks.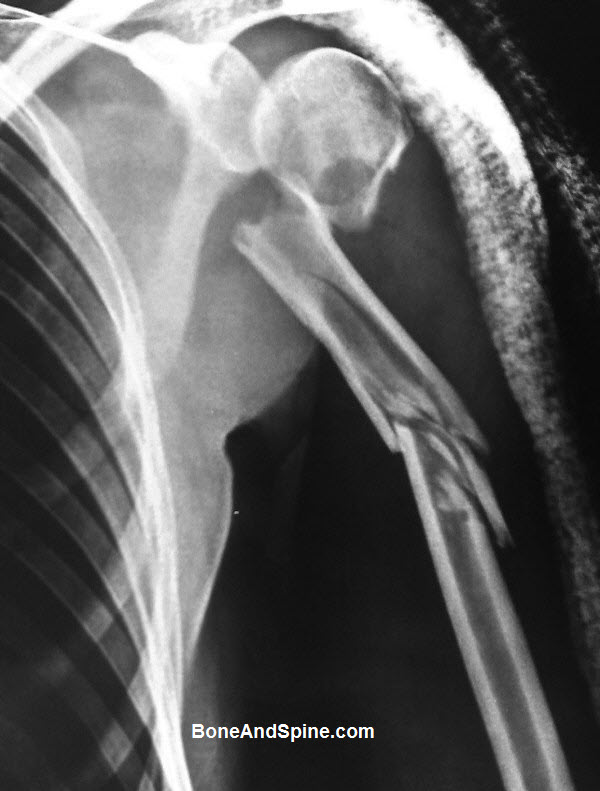 There are many extrinsic factors that are important in causing the injury. These are the magnitude, duration, and direction of the force acting on the bone and the rate at which this force is applied.
A force may have a direct impact on the bone or may produce a fracture indirectly.
Directly Applied Forces
Tapping

It is an application of a small force to a localized area of bone. It generally produces a transverse fracture. In such cases most of the energy is absorbed by the bone and damage to soft tissue damage is minimal.
Crushing

When a large force is applied to a larger area of bone, it will cause comminution or a transverse fracture, with extensive soft tissue damage.
Penetrating Injury
These injuries are typical of missile injuries such as a gunshot wound. These cause extensive comminution and soft tissue damage in high-velocity impacts and moderate damage in low-velocity impacts.
Indirectly Applied Forces
Indirect force is one which is away from the fracture site. This kind of force produces fracture by an indirect mechanism.
Traction or tension fracture
A muscle that forcibly contracts and pulls away a piece of bone attached to its musculotendinous unit (i.e., avulsion ) will produce a traction fracture.
Angulation Fracture
A force causing bending of the bone such that one side is under compression and the other under tension will cause fracture which is transverse. The side under tension fractures first.
Rotational Fracture
A combination of horizontal and vertical stresses will cause fracture at 45 degrees to the long axis of the bone.
Compression Fracture
Excessive axial loads will cause fractures of cancellous bone [impaction fractures] or longitudinal fracture of the cortical bone.