Dwarfism implies short stature that usually results from slow or delayed growth caused by some medical or genetic condition. [Dwarfism is known to be caused by about 200 distinct medical conditions.] It is an adult height of 4 feet 10 inches or under, as a result of a medical or genetic condition.
The average height of an adult with dwarfism is 4 feet. However, short stature in the absence of a medical condition is not generally considered dwarfism.
Dwarfism can lead to abnormal bone alignment, early degenerative joint disease, exaggerated lordosis or scoliosis, spinal stenosis, reduced thoracic size, and nerve compressions. Some syndromes can affect the cranial structure and growth of the brain, severely impairing mental capacity.
Achondroplasia and growth hormone deficiency are responsible for the majority of dwarfism cases.
Classification of Dwarfism
Dwarfism can be classified as disproportionate dwarfism when the body size is disproportionate and proportionate dwarfism when the body is small to the same degree and appear to be proportioned like a body of average stature.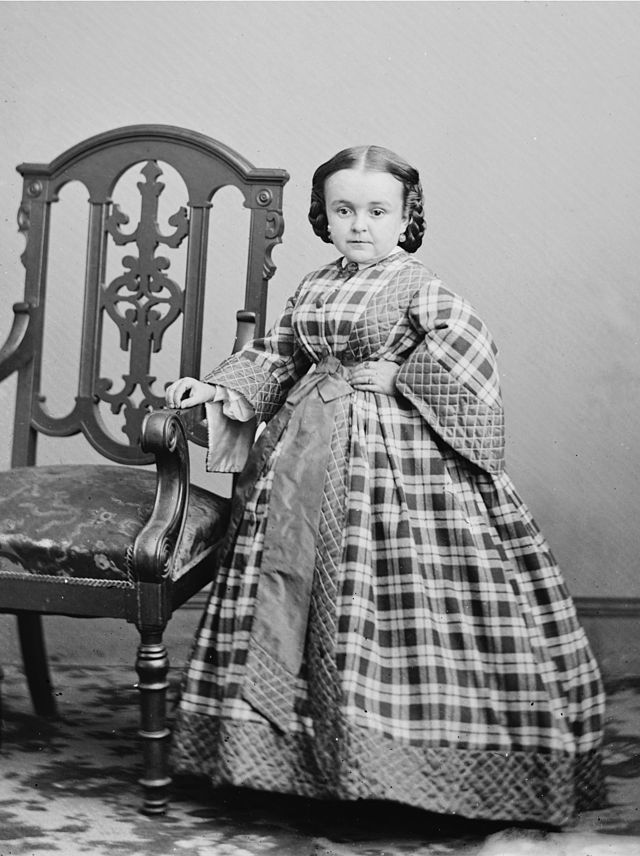 Disproportionate Dwarfism
Most people with dwarfism have disorders that cause disproportionately short stature. Usually, this means that a person has an average size trunk and very short limbs, but some people may have a very short trunk and shortened (but disproportionately large) limbs. The other common characteristic of these disorders is that the head is disproportionately large compared with the body. Example – achondroplasia
Almost all people with disproportionate dwarfism have normal intellectual capacities.
Proportionate dwarfism
Proportionate dwarfism results from medical conditions present at birth or appearing in early childhood that limit overall growth and development. Therefore, the head, trunk, and limbs are all small, but they are proportionate to each other. Because these disorders affect overall growth, many of them result in poor development of one or more body systems.
Growth hormone deficiency is a relatively common cause of proportionate dwarfism. It occurs when the pituitary gland fails to produce an adequate supply of growth hormone.
A primordial dwarfism is a form of dwarfism that results in a smaller body size in all stages of life beginning from before birth. The individuals are extremely small for their age, even as a fetus.
Locationwise
In this proximal portion, upper arm/thigh are taken as root, leg/forearm as middle part and hands/feet as an end. Accordingly, dwarfism can be
Rhizomelic : Involving bones of the upper arm or thigh
Mesomelic : Involving bones of the forearm or leg
Acromelic : Involving bones of hands and feet.
Micromelic : Entire limbs are shortened
Dwarfism can be due disorders of cartilage, bone or vertebrae
Examples are achondroplasia osseous dysplasia, chondrodystrophy etc.
Causes of Dwarfism
Achondroplasia
The most recognizable and most common form of dwarfism in humans is achondroplasia, an autosomal dominant disorder, which accounts for 70% of dwarfism cases and produces rhizomelic short limbs, increased spinal curvature, and distortion of skull growth. About 80 percent of people with achondroplasia are born to parents of average height. With achondroplasia, the body's limbs are proportionately shorter than the trunk (abdominal area), with a larger head than average and characteristic facial features.
Achondroplasia is a mutation in the fibroblast growth factor receptor resulting in inhibiting bone growth. This disorder usually results in an average-size trunk, short arms, and legs, with particularly short upper arms and upper legs. Fingers are short and often with a wide separation between the middle and ring fingers. Elbows may have limited mobility. Head is disproportionately large. Bowed legs and lordosis may develop.
Spondyloepiphyseal Dysplasias
A less common form of dwarfism, SED affects approximately one in 95,000 babies. Spondyloepiphyseal dysplasia refers to a group of conditions characterized by a shortened trunk, which may not become apparent until a child is between 5 and 10 years old. Other features can include club feet, cleft palate, severe osteoarthritis in the hips, weak hands and feet and a barrel-chested appearance
Diastrophic Dysplasia
A rare form of dwarfism [1 in 100,000 births], that results in mesomelic shortening. Other signs can include deformed hands and feet, limited range of motion, cleft palate and ears with a cauliflower appearance.
Growth hormone Deficiency [Pituitary Dwarfism]
It is a medical condition in which the body produces insufficient growth hormone [somatotropin]. Children with this disorder may grow slowly and puberty may be delayed by several years or indefinitely. Gene mutation, damage to the pituitary gland, Turner's syndrome, poor nutrition, or even stress can lead to GH deficiency.
Other causes of dwarfism are pseudoachondroplasia, hypochondroplasia, Noonan syndrome, osteogenesis imperfecta, and hypothyroidism.
Diagnosis
Some forms of dwarfism are evident at birth or during infancy. Diagnosis of achondroplasia, diastrophic dysplasia, or spondyloepiphyseal dysplasia can be confirmed through genetic testing.
Sometimes dwarfism doesn't become evident until later in a child's life. Late development of certain motor skills, increased susceptibility to ear infections, breathing problems, deformities, joint stiffness and arthritis, and crowding of teeth may be noted.
During youth, x-rays are often key to diagnosing a specific skeletal dysplasia but are not the sole diagnostic tool. Genetic diagnostic confirmation and genetic counseling.
Extreme shortness with completely normal proportions sometimes indicates growth hormone deficiency (pituitary dwarfism).
Management
Genetic defects of most forms of dwarfism caused by bone dysplasia cannot be corrected. Therapeutic interventions are typically aimed at preventing or reducing pain or physical disability, increasing adult height, or mitigating psychosocial stresses and enhancing social adaptation.
Forms of dwarfism associated with the endocrine system may be treated using hormonal therapy.
Pain and disability may be treated by physical therapy, braces or other orthotic devices, or by surgical procedures. Shoe lifts or hairstyle changes can alter perceived height or better self-image. Distraction osteogenesis increases the height but the availability is limited and the cost is high in terms of money, discomfort, and disruption of life.
In many cases, people with dwarfism have orthopedic or medical complications. Treatment of those can include:
Shunt insertion to drain excess fluid from the brain
Tracheotomy to improve breathing through small airways.
Corrective surgeries for deformities
Spine decompression surgeries