FOOSH is an acronym for fall onto an outstretched hand.
Fall is a common cause of orthopedic injuries. Whenever one falls, it is a protective reflex to outstretch the hand. This fall on an outstretched hand can lead different patterns of injuries
A number of injuries of the upper limb occur because of fall onto the outstretched hand.
Hence commonly these are called FOOSH injuries.
Common Injuries Caused by FOOSH
Here are the injuries that may occur due to FOOSH
Clavicle Fractures
Clavicle fractures are the most common upper limb fractures They account for about 35% injuries to the shoulder girdle and 2.6% – 4% of all adult fractures
Clavicular fractures are also caused by motor vehicle accidents and when a person falls directly on the shoulder with the arm at the side.
A direct blow or from a fall on an outstretched hand are less common causes.
Read more on clavicular injuries
Proximal Humerus Fracture
Fractures of the proximal humerus usually result from a fall on an outstretched hand.
A similar injury in young people may result in the shoulder dislocation.
More on Proximal Humerus Fracture
Supracondylar Fracture
Supracondylar fracture is an injury of the elbow that most commonly occurs in children when they fall on the hand with outstretched hand with the elbow bent.
Depending on the severity of the injury, the fracture may be undisplaced or displaced. The distal fragment of bone is moved backwards and is tilted, although very rarely it is displaced anteriorly. Displaced fractures could injure nerves and vessels in the vicinity.
Radial Head Fracture
This type of fracture may result from a fall on the outstretched hand that forces the elbow into valgus. This will force the head of the radius against the capitulum.
In adults, there is more likelihood of injuring the radial head. But in children, the radial neck is generally fractured.
There is also likely to be bruising or chipping of the articular cartilage of the capitulum.
This injury will cause painful rotation of the forearm and tenderness on the lateral side of the elbow. There is almost always a loss of full elbow extension.
Read more on radial head injuries
Galeazzi Fracture and Monteggia Fracture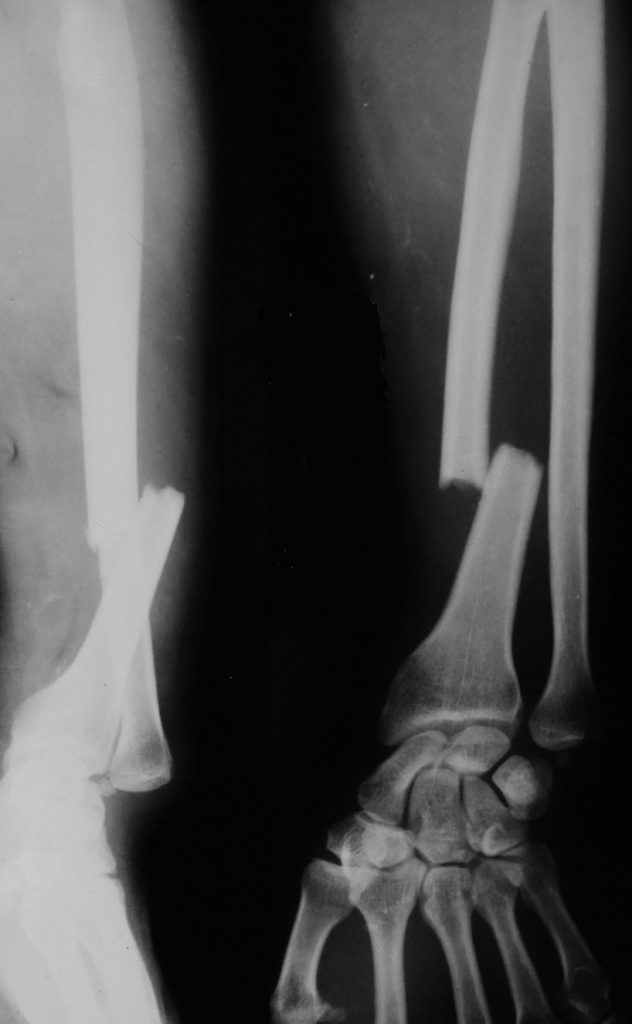 The Galeazzi fracture-dislocation is:
It is often caused by on an outstretched hand, probably with an element of rotation. The condition may be regarded as a mirror image of a Monteggia fracture which is a fracture of ulna and dislocation of the radial head.
More on Galeazzi a Monteggia fracture
Distal Radius Fracture
Colles fracture is the most widely known distal radius fracture but there are other variants and all can be caused by FOOSH.
Colles fracture is an extra-articular fracture of the distal radius with dorsal displacement.
Smith fracture is another fracture of distal radius that can be caused by FOOSH.
Fall on to outstretched hand can also cause the radial styloid fracture.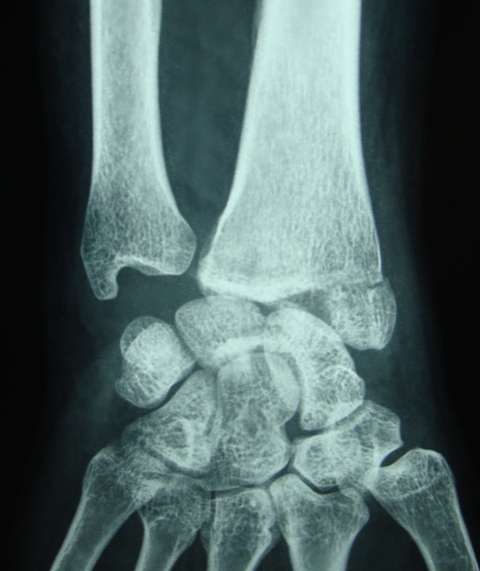 In children, the fall on the hand may lead to fractures of the distal fourth of ulna and radius.
Read more about adult distal radius fracture
Carpal Bone Injuries
Fracture of the scaphoid followed by fracture of the triquetral are most common injuries caused by fall on outstretched hand.
Also, the fall on the outstretched hand can lead to a ligamentous injury leading to wrist instability.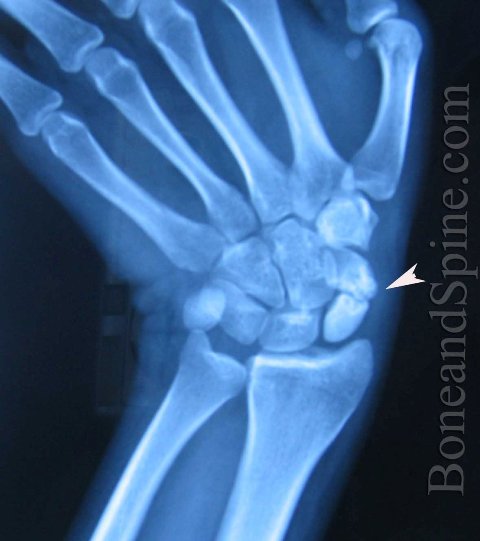 Read more about Carpal Bone Injuries
Read more about Carpal Ligamentous injuries
Features of FOOSH Injuries
Fall onto an outstretched hand occurs following sporting injuries, or simply after a fall.
Typically, these injuries have bimodal age and sex presentation.
Young patients – high energy trauma
Older patients – lower energy, e.g. simple fall
Get more stuff on Musculoskeltal Health
Subscribe to our Newsletter and get latest publications on Musculoskeletal Health your email inbox.
Thank you for subscribing.