Chondrocalcinosis means streaking of soft tissues with calcium. It is also used as a synonym for calcium pyrophosphate deposition disease because the finding of chondrocalcinosis has been mostly associated with calcium pyrophosphate deposition disease, a disease that is caused by deposition of calcium pyrophosphate crystals.
Pesudogout is another name used for pyrophosphate deposition disease but actually, pseudogout is just one form of pyrophosphate deposition disease presentation.
Chondrocalcinosis is a finding on the imaging study like x-ray and means deposition of calcium in the cartilage. But depositions have been found in other tissues as well.
It has a reported prevalence of 5-15% and is thought to increase with age.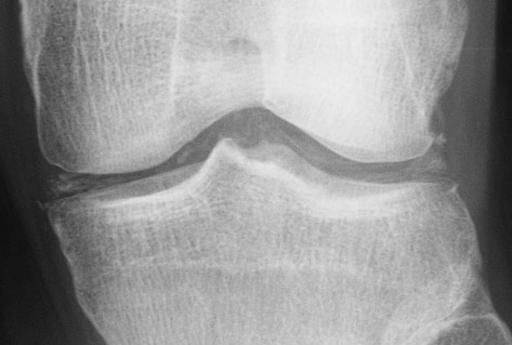 Causes of Chondrocalcinosis
Calcium pyrophosphate deposition disease is the most common cause of chondrocalcinosis. These depositions have been found in high concentrations in various tissue like hyaline cartilage, synovial tissue, capsule, meniscus, labrum, ligamentum flavum, the soft tissue of the hand and temporomandibular joint.
Other crystals which may give rise to the condition are dicalcium phosphate dihydrate and calcium hydroxyapatite.
Causes other than Calcium pyrophosphate deposition disease
Hypercalcemia especially hyperparathyroidism
Wilson disease – Liver disease caused by copper deposition
Hemochromatosis – Iron storage disease
Ochronosis or alkaptonuria

A rare multisystem autosomal recessive metabolic disorder
Bluish black discoloration of certain tissues, such as the ear cartilage and the ocular tissue.

Trauma to joint
Hypomagnesaemia [ Decrease of serum magnesium levels]
Hypothyroidism – Decrease in thyroid hormone levels
Diagnosis and Treatment
Chondrocalcinosis is not a clinical entity but a finding on an imaging study. The finding may be an incidental finding in patients without symptoms.
As most of it is associated with calcium pyrophosphate deposition disease, in most of the patients, the presentation would be similar to pseudogout or calcium pyrophosphate deposition disease.
[Read more about Pseudogout]
The presentation in other cases would depend on the primary disease causing chondrocalcinosis.
The x-rays would reveal typical punctate and linear densities in hyaline and/or fibrocartilage.
Typical locations include
Triangular cartilage of the wrist
Fibrocartilage of the pubic symphysis
Meniscus of the knee
The treatment would also depend on the disease that has led to chondrocalcinosis.
As we noted previously that chondrocalcinosis is just a manifestation and image finding. The treatment of the underlying cause would address the issue of this condition as well.