Last Updated on November 16, 2018
Hypotensive anesthesia is a technique of lowering the blood pressure of a patient during surgery to decrease the amount of blood loss.
The technique is most effective in orthopedic procedures but can be used in a wide range of surgeries.
A 2-4 fold reduction in intraoperative blood loss occurs if mean arterial pressure is reduced to 50 mmHg during surgery [normal – 70-110]. Most studies have reported 50% reduction in in-hospital transfusion using hypotensive anesthesia.
Due to a reduction in bleeding and intraoperative blood loss, surgical time is reduced as the time taken to achieve homeostasis is reduced.
Less fluid is used due to lower loss. In surgeries like hip replacement, hypotensive anesthesia enables dry bone surface and thus better contact of the bone with cement.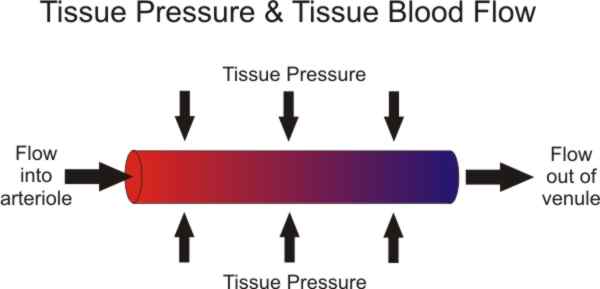 Hypotensive anesthesia can be induced using either general or regional anesthesia.
General Hypotensive Anesthesia
With general anesthesia, hypotension is achieved using deep inhalation anesthesia which acts to dilate the arterial system and depress cardiac contractility or with vasodilators [Substances that dilate blood vessels]
Epidural Hypotensive Anesthesia
This technique was developed to combine the virtues of epidural anesthesia (avoidance of airway problem and reduced rate of DVT) with the benefits of induced hypotension. The technique has been described in detail.
Briefly, it entails injecting 20-25 mL local anesthetic at an upper lumber interspace to provide an extensive epidural block. This produces analgesia to T4 or above and a near complete sympathectomy (including the cardiac sympathetics). The sympathectomy results in a reduction in arterial pressure.
With hypotensive anesthesia technique, arterial pressure can be reduced whilst maintaining heart rate, CVP, stroke volume and cardiac output in the normal range.
In addition, if necessary, patients can be kept awake to monitor brain function.
Hypotensive anesthesia is helpful in patients with neurological impairment [In order to document the preservation of cognitive function intraoperatively]. The technique can be used in the majority of high-risk cases like
Patients with hypertension
Advanced age
Ischemic heart disease
Poor cardiac function
Spinal Hypotensive Anesthesia
Spinal anesthesia provides intense rapid onset anesthesia. Bupivacaine provides longer surgical anesthesia and with larger doses, higher sensory levels can be achieved facilitating induced hypotension.
Recently, a technique of combined spinal-epidural anesthesia has been developed. The advantages are the rapid onset of spinal anesthesia, decreased the risk of local anesthetic toxicity with the flexibility of having an epidural catheter in place.
Sometimes, regional anesthesia techniques can be combined with general anesthesia especially in prolonged procedures of the upper limb.