Buddy wrapping is also called as buddy taping or buddy strapping.
It is used in injury to the digits of hand or toes of the foot.
In nutshell, buddy wrapping means bandaging the injured digit or toe together with an adjacent digit or toe.
It could be done as a temporary measure or it could be definitive treatment by itself.
After an injury, immobilization of the injured part is important for rest and healing. For example in case of plaster injury splinting is done externally to provide immobilization. In buddy strapping, the healthy digit acts as a splint, keeping the damaged one in a natural position for healing.
The method can be used for sprains, dislocations, and other injuries of digits and toes.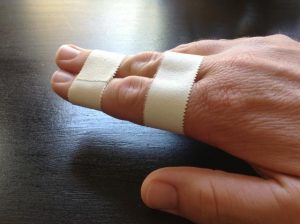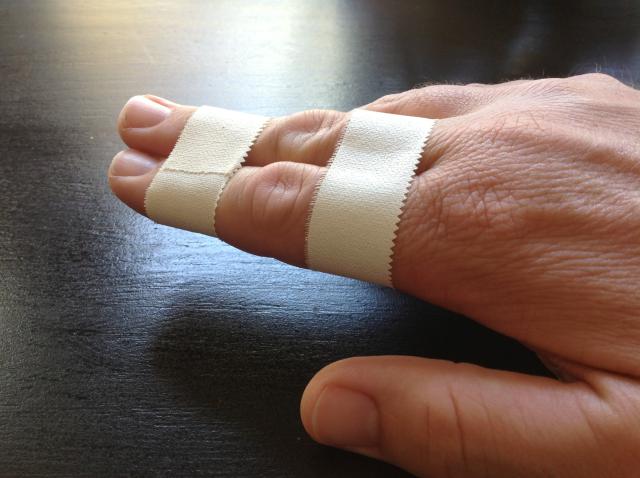 Reduction of the fracture or dislocation, if needed, should be done before this procedure.
How To Perform Buddy Wrapping
This treatment may be performed by a physician or other medical professional in a hospital, orthopedic clinic, or other medical facility or at first response.
After identification of the injury and choosing the adjacent digit to be included, a layer of absorbent cotton or gauze is placed between the digits. This is done to prevent the breakdown of the skin due to sweat. The breakdown may cause ulcers and/ infection.
For buddy wrapping, the bandage is applied over the two digits. Be careful not to tighten the bandage. A bandage which is two tight creates the risk of cutting off the blood flow to the digit.
In place of the bandage, a nonadhesive tape like micropore can also be used.
Wrapping may be adjusted in follow up as needed.
This procedure should not be done in case of open injuries, tight digital compartments or poor skin condition that would require repeated supervision.
One of the greatest benefit of buddy wrapping is the preservation of the movement of rest of digits and hand.